Follow
Weight
Follow your weight and reach your goals !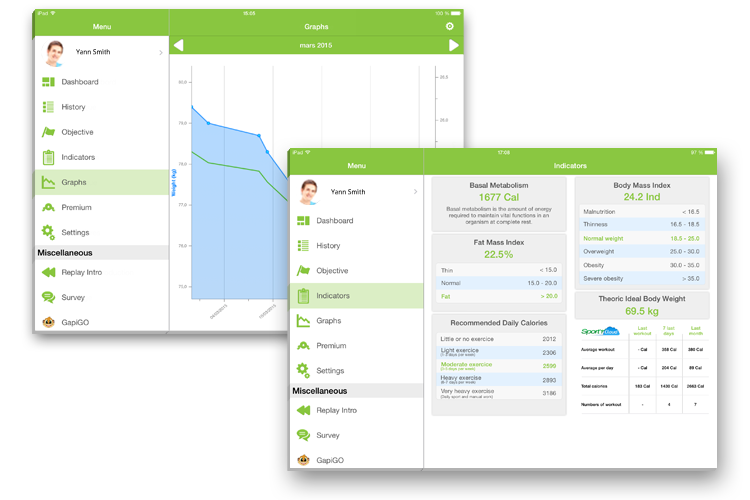 Follow your weight, reach your goals and coach yourself with FollowWeight, an easy-to-use tool with several features.
Calculate your personal informations :
Body mass index
Body fat mass
Ideal weight
Basal metabolism (amount of energy required to maintain vital functions in an organism at complete rest)
Recommended Daily Calories (Calories needed every day depending activity)
FollowWeight is the perfect companion for all people which want monitoring and check their weight !